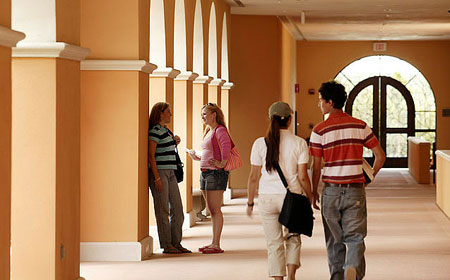 You will find lots of links below to help you navigate your way through high school.
Check in often as NEW information will be posted regularly.
Feel free to drop by the office or email me at rob.wolf@srsb.ca my office phone is  522-2035
NEWS, NOTES AND EVENTS
MyNSFuture is a new website that provides information on all post secondary institutuions in Nova Scotia, Loans and Bursaries, Programs Admissions and University and College Transfer Credits.
SIGN UP FOR OPEN HOUSES AND CAMPUS VISITS!!
Dalhousie University/Dalhousie Agricultural Campus
Book A Tour at Acadia University
Scholarship/Financial
The Medavie Scholarship honours Pierre-Yves Julien, the former CEO of Medavie. As a not-for-profit health services company,
Pierre-Yves recognized that we don't have an obligation to shareholders,
but to the communities where our employees and clients live and work.
Marion Sweet Memorial Bursary
 
The Trappers Association of Nova Scotia is pleased to present the Marion Sweet Memorial Bursary of $500.00.  This Bursary will be issued to the successful student upon furnishing proof of registration for the Second semester of study.
 Criteria:
    High School Completion
    Enrolled in any institution of higher learning.
    Available to trappers.
    Available to Members of the Trappers Association.
    Available to Dependents of the Trappers Association Members.
    Available to Dependents of active trappers.
Application Details:
    A written statement on trapping and the use of Fur in today's world.
    A personal statement of suitability (I should be considered for this award because…)
    Your trapper's number or that of your parent.
Please include school rep. contact information.  Application deadline June 10

Send Application to:
A. Ross White
271 Valley Road
RR # 3 Truro  N.S.
B6L 4M1
Or  e-mail  at  trapperrosswhite@hotmail.com
-------------------------------
THE FOGARTY'S COVE SCHOLARSHIP is awarded annually to a graduating high school student
from one of the high schools in Guysborough County who has demonstrated an interest and
involvement in the performing arts in a school or community setting and who intends to pursue his/her
education at a post secondary level.
Consideration for the scholarship will be based on a written application to the Board of the Mulgrave
Road Theatre Foundation received by Monday, May 29, 2017. Please see Mr. Wolf for an application.
---------------------------------
The Robbie and Jean Shaw scholarship is a post-secondary grant available to former or present patients of the IWK. 
The application deadline for the award is April 28, 2017.
Please see Mr Wolf for an application if yoou meet the criteria.
-----------------------------
The Program: The general purpose of the program is to assist kidney patients and their family
members to further their education and/or training.
· The total funds available are $2,000 annually. Four (4) awards of Five Hundred Dollars
($500) each may be awarded each year.
· A bursary may be awarded to an individual a maximum of two (2) times.
· No application may be made by a member of Kidney Foundation staff, Board Members
selection committee or immediate family of such members.
The Criteria: The bursaries will be awarded according to the criteria established and approved
by the Atlantic Canada Branch.
· Selection of bursary recipients will be on the basis of their academic achievement,
leadership, financial need and professional goals.
· Any kidney patient, the spouse of a kidney patient, or a dependent child of a kidney
patient, may apply for a bursary. A kidney patient is defined as one on any mode of
dialysis, is transplanted or has been diagnosed with chronic renal disease.
· The applicant must be a permanent resident of New Brunswick, Nova Scotia,
Newfoundland and Labrador or Prince Edward Island.
· All post-secondary programs must be approved and recognized by accredited institution.
· The selection committee will choose the recipients based on the applications submitted
by June 15th and according to the approved criteria
Application Procedures
· Applications must be completed and emailed to kidneyatlantic@kidney.ca on or before
June 15th of the year in which the bursary is to be awarded.
Applications are available from the Guidance Office.
---------------------------------------------
deGarthe Art Scholarship Competition
The deGarthe Art Scholarship honours the late well-known
painter and sculptor, William E. deGarthe of Peggy's Cove.
This $1500 scholarship is awarded to a Nova Scotian student
in grade 12 who intends to study fine art at a diploma or
degree granting institution. Applicants must submit two
original pieces of art to the Department of Education and
Early Childhood Development for review by a panel of
educators and specialists. Finalist submissions will be
showcased in an exhibition at the Blackwood Gallery at the
Department of Education and Early Childhood Development.
Please see Mr Wolf for an application.
-----------------------------------------------
Tearmann Society
FOR ABUSED WOMEN
P.O. Box
153
, New Glasgow, Nova Scotia, B2H 5E2
JOANNE KOHOUT MEMORIAL BURSARY
Joanne Kohout was a founding board member of Tearmann Society for Abused Women. She dedicated her life to social change, especially to the advancement of women. Joanne was also committed to peace and environmental concerns, human rights, gay and lesbian rights, civil rights, aboriginal rights, and abortion rights.  She was known and admired for her determination, her kindness, her intelligence, and her non-judgmental attitude. Of all the battles she fought, the most challenging was her struggle with breast cancer. On November 28, 1994 Joanne died at the age of 51. This bursary is an attempt to keep her spirit alive among us.
In honour of Joanne's memory Tearmann Society has established a bursary in the amount of $1,000 to be awarded annually.
WHO MAY APPLY
The applicant must be a woman who is pursuing studies relevant to issues pertaining to abused women, youth or children.
These studies must be through a recognized educational institution.Please see Mr. Wolf for an application.
-----------------------------------------------------------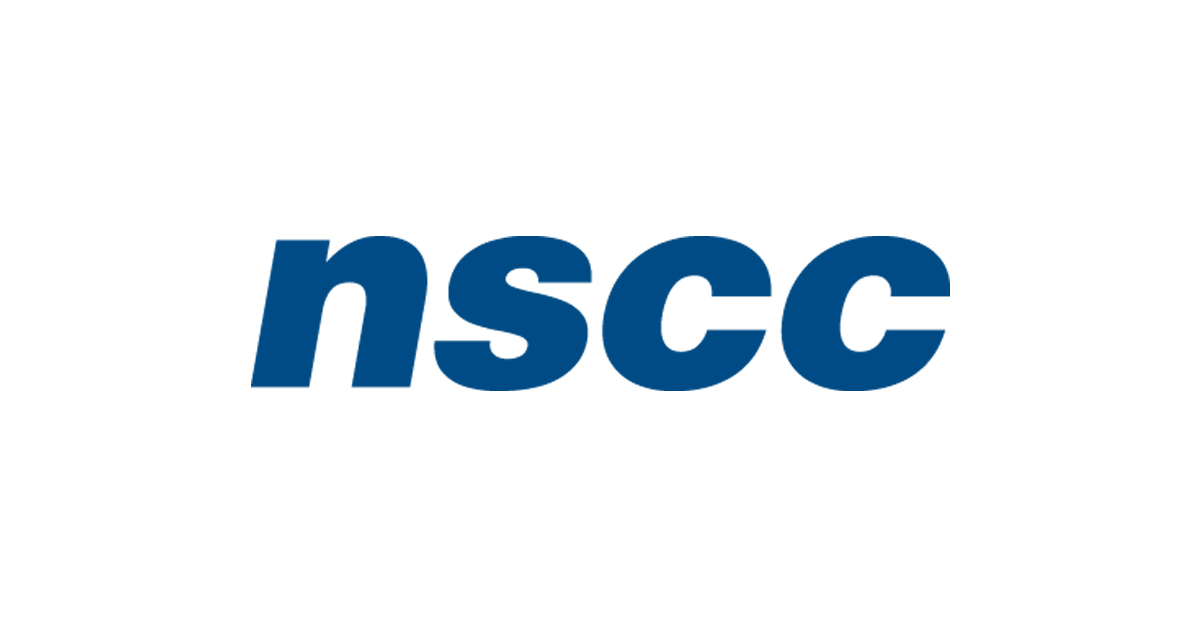 Dear student,
We're giving away $600,000+ in awards, bursaries, and scholarships to students this spring. Although the majority of student awards are for students entering programs in September 2017,
there are still many opportunities for students who plan to return for the second/third year of their program this fall.
Eligibility is based on a variety of factors, including your academic record, financial need, and leadership or community involvement.
 So how do you apply?
 Visit nscc.ca/awards and search our awards listing. Be sure to choose the year of study that applies to you for September 2017.
Review each award to determine whether you're eligible. If so, add it to your award listing.

Prepare the items required for your application.

Return to the site and complete your application.
 If you know someone coming to NSCC this fall, make sure to tell them about our student awards currently posted.
 To find out more about NSCC's Student Awards, feel free to contact us:
 Email: awards@nscc.ca
Phone: 1-855-825-9060
Twitter: @NSCCAwards
Facebook.com/NSCCStudentAwards
Scholarships applications for The Royal Canadian Legion/Nunavut Command and Queen's Lodge are available in a package from
the Guidance Office. Deadline is April 15. Please see Mr. Wolf
Girl Guides of Canada offer a number of scholarships and bursaries. Check here for details.
 
Each year, the National Union of Public and General Employees (NUPGE) offers scholarships that reflect its pursuit of equal opportunity for all workers. In Nova Scotia this Union represents employees who are NSGEU members.
Historically there have been 4 scholarships open to the children, grandchildren or foster children of the National Union's 370,000 members who are starting a post-secondary education. For 2017, NUPGE has added the Brian Fudge Memorial Scholarship.
The deadline for applications is July 7, 2017.Some scholarships may have additional requirements, as noted in the applications found here.
Pengrowth-Nova Scotia Energy Scholarship Program
Are you planning to enter university or Nova Scotia Community College (NSCC) for energy-related studies? The Pengrowth-Nova Scotia Energy Scholarship Program helps students like you develop the skills and knowledge you need to become a leader in energy.
Scholarships worth $10,000 each are awarded to students attending university, and $2,500 each to students attending NSCC.
Looking for more information?  Download our English brochure here, or our French version here.
Applications for the Pengrowth-Nova Scotia Energy Scholarship Program are now open
Assumption Foundation Scholarships
The Assumption Foundation upholds the objective of supporting education -- put forward by Assumption Life's founders.
Every year, our Foundation awards at least 13 scholarships of up to $10,000. Click here to learn more or apply for a scholarship.

___________________________________________________________________________________________________________
Money for School - Scholarships, Bursaries & Other Student Awards
_____________________________________________________________________
 Student Assistance Fact Sheet from the Department of Labour and Advanced Education.
http://www.novascotia.ca/studentassistance/highlights/StudAsst_ParentNews.pdf
CanLearn.ca is a government website that has wide variety of information very helpful to high school students heading off for post secondary training.
 Check back for monthy updates at Student Awards, a good place to find scholarships.   http://www.studentawards.com/
ScholarshipEducation Costs in Canada- Canlearn.ca  
Parents As Career Coaches information
Brighter Career Futures: in-demand careers in health care, technology, aerospace, financial services and skilled trades.
Post Secondary Schools in Canada
Apprenticeship Information in Nova Scotia
Automotive Careers Association
Guysborough Antigonish Strait Health Authority
Health Services useful links page (NSGF)
Youth Health Magazine -YooMagazine
Soul 2 Soul- Grief and grieving
Mind your Mind - Mental health issues