Welcome to St. Mary's Education Centre/Academy Guidance Page!!!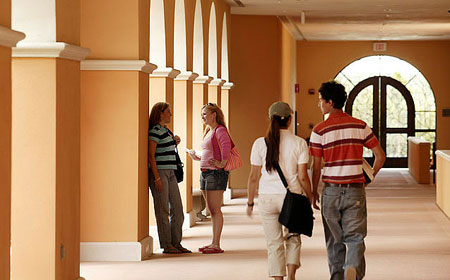 You will find lots of links below to help you navigate your way through high school.
Check in often as NEW information will be posted regularly.
Feel free to drop by the office or email me at rob.wolf@srsb.ca my office phone is  522-2035
NEWS, NOTES AND EVENTS
***
MyNSFuture is a new website that provides information on all post secondary institutuions in Nova Scotia, Loans and Bursaries, Programs Admissions and University and College Transfer Credits.
SIGN UP FOR OPEN HOUSES AND CAMPUS VISITS!!
Saint Mary's University Open Houses
There are anumber of dates avaiable for individual visits. Please check with the Guidance Office to book a day!
Dalhousie University/Dalhousie Agricultural Campus
Greetings from Dalhousie University!

We'll be hosting fall information sessions for prospective students and their parents/supporters soon. We'll be covering Dal 101 (programs and admissions), and university myth busting. The following in-person and online sessions are being offered:
 
Halifax

November 30 at 7pm

 

Online - Agriculture Students

December 7 at 8pm (AT)

Online - Canadian Students

December 5 at 8pm (AT)

Online - International Students

December 6 at 9am and 8pm (AT)
For more event details and to register, students can visit dal.ca/connect.
Book A Tour at Acadia University
Scholarship/Financial
IWK Research Services is pleased to offer the 2018 Future Health Research and Innovation Scholarship.
To be considered for one of three Future Health Research and Innovation Scholarships valued at $2500, grade 12 students in the Maritimes must intend on continuing their education at a Maritime post-secondary institution (college or university) in a field that will enhance research and/or innovation in health care.
Awards will be issued as follows:
Students submitting an application must include a cover letter, essay, letters of recommendation, and transcripts. The cover letter should explain why they are interested in a particular area of health research and/or innovation and how their post-secondary education will help them pursue their research goals. The essay must be written using scientific evidence to explain the specific area of health research and/or innovation they would like to pursue and how their research and/or innovation could potentially contribute to the health and well-being of children, women and families in the Maritimes. The student must provide one Academic Reference (e.g.  a teacher who can speak to their marks and school performance) and one Character Reference (e.g. a coach or boss who can speak to sportsmanship or work ethic). Lastly the student must provide their Grades 11 and 12 (in progress) transcripts, and have a minimum average of 75%
Applications can be submitted to:
IWK Health Centre
5850/5980 University Ave
Halifax, NS    B3K 6R8
Attention Denise DesLauriers, Research Services
Peter Kohler Scholarship for Engineering Students

Twenty TD Scholarships for Community Leadership are awarded to students in their last year of high school
who have demonstrated leadership in improving their community.
Each scholarship has a value of up to $70,000 and includes:
Deadline for TD Scholarships is November 17, 2017
See Mr. Wolf for an application checklist.
____________________________________________________________________
__________________________________________________________________________________________________________
Money for School - Scholarships, Bursaries & Other Student Awards
_____________________________________________________________________
 Student Assistance Fact Sheet from the Department of Labour and Advanced Education.
http://www.novascotia.ca/studentassistance/highlights/StudAsst_ParentNews.pdf
CanLearn.ca is a government website that has wide variety of information very helpful to high school students heading off for post secondary training.
 Check back for monthy updates at Student Awards, a good place to find scholarships
Parents As Career Coaches information
Apprenticeship Information in Nova Scotia