Welcome to St. Mary's Education Centre/Academy Guidance Page!!!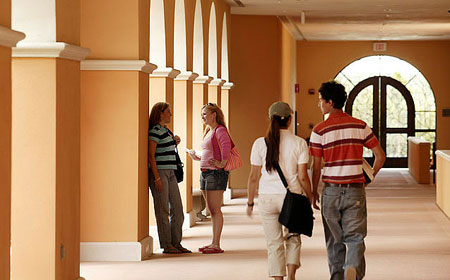 You will find lots of links below to help you navigate your way through high school.
Check in often as NEW information will be posted regularly.
Feel free to drop by the office or email me at rob.wolf@srsb.ca my office phone is  522-2035
NEWS, NOTES AND EVENTS
***
MyNSFuture is a new website that provides information on all post secondary institutuions in Nova Scotia, Loans and Bursaries, Programs Admissions and University and College Transfer Credits.
SIGN UP FOR OPEN HOUSES AND CAMPUS VISITS!!
There are anumber of dates avaiable for individual visits. Please check with the Guidance Office to book a day!
Dalhousie University/Dalhousie Agricultural Campus
Greetings from Dalhousie University!

For more event details and to register, students can visit dal.ca/connect.
Book A Tour at Acadia University
Scholarship/Financial
Students accepted to St FX can apply for additional bursaries. Please click here to see what is available.
Each year, Divert NS offers $20,000 in scholarships to Grade 12 students across the province who exemplify leadership and have demonstrated a commitment to protecting our environment.

The 2018 Divert NS Champion of the Environment Scholarships is now open! The deadline is April 22, 2018. Download the application here.
The Epilepsy Association of Nova Scotia
306-5880 Spring Garden Road, Halifax, N.S. B3H 1Y1
Tel: 902-429-2633 Fax: 902-425-0821
ed@epilepsyns.org
www.epilepsyns.org
EPILEPSY ASSOCIATION OF NOVA SCOTIA
THE DI SETCHELL MEMORIAL BURSARY 2018
DESCRIPTION
The Epilepsy Association's Di Setchell Memorial Bursary is open to all students who live with epilepsy in Nova Scotia and is awarded based on financial need. If you have applied for a bursary, you may also apply for additional scholarships and/or bursaries but you must meet the criteria and all applicants will be considered.
Program Description: Any recognized post secondary program (worldwide)
Bursary Value: $1,000
Application Deadline: June 8, 2018
Award Date: June 22, 2018
Eligibility: 1. Under the care of a physician for treatment of epilepsy
2. Accepted for study at a recognized Community College
3. A permanent resident of Nova Scotia
4. Previous recipients may reapply
5. If you are a Nova Scotia student and have applied for this
bursary, you may also apply for a scholarship if you meet the
criteria
Application must include: 1. Checklist completed indicating all accompanying documents
2. Application completed and signed by a physician
3. Two references who can speak of your ability to achieve your academic goals who are not relatives (please use referee forms)
4. Revenue Expense Form completed
5. Goals – Education and Career (no more than 2 pages)
6. Resume
7. Acceptance letter from recognized post secondary institution
8. Official transcripts
INCOMPLETE APPLICATIONS WILL NOT BE ACCEPTED.
Please see Mr Wolf for an application.
Educational Bursaries

The Kidney Foundation of Canada - Atlantic Region,  has established two bursaries to provide financial assistance for
kidney patients and their families, and transplant patients who wish to attend college or university.  

Total funds available each year are up to $500.

Application criteria:
•Applicants must be either a kidney patient or their immediate family member, or a transplant patient
•Individuals must reside within the Atlantic Provinces catchment area
•Applicants must be pursuing full-time or part-time studies in a post-secondary program at an accredited institution
•Application deadline is June 15, 2018.
Hard copies of the application are available fromthe Guidance Office.

The four winners will receive scholarships to help them pursue post-secondary studies in the creative arts.
Students can apply to one of the 4 awards:
Three $1000 scholarships will be granted according to overall merit (not necessarily one each in the categories of visual arts, performing arts and digital multimedia).
CASEM includes a $500 award and a mentorship with musical artist Charlie A'Court.
In addition, up to 15 students will be selected as finalists and will each receive $100.
Pengrowth–Nova Scotia ENERGY SCHOLARSHIP PROGRAM
NSCC
The Pengrowth-Nova Scotia Energy Scholarship Program can help you
achieve success when you choose to develop the knowledge and skills
needed to work or conduct research in this exciting field. The program
offers non-renewable $2,500 scholarships for first-year students
accepted to eligible energy-related trades and technology programs
at the Nova Scotia Community College (NSCC).
The Pengrowth-Nova Scotia Energy Scholarship Program can help you
achieve success when you choose to develop the knowledge and skills
needed to work or conduct research in this exciting field. Scholarships
valued at $10,000 ($2,500 renewable over four years), are awarded
annually to students completing grade 12 at a Nova Scotia high school
with the intent to pursue energy-related studies at university.
The Pat Lord Post Secondary Education Award For Pictou County Adoptees
The Pat Lord Post-Secondary Education Award for Pictou County Adoptees was created in 2009 to recognize the work of Mrs. Pat Lord, Adoption Worker
with the Children's Aid Society of Pictou County, who retired after 39 years of service. 
This award is available to any youth who was in the care of the child welfare system either in Pictou County or elsewhere in NS, and who was placed
for adoption by or through the Children's Aid Society of Pictou County.  This award is not based on academic success, but rather, it requires the applicant to have
demonstrated involvement in their school or in the community at large.
Helping the Helpers Awareness and Education for Post-Traumatic Stress Disorder for



Frontline Professionals Scholarship.

Scholarship Award:
Helping the Helpers Awareness and Education for Post-Traumatic Stress Disorder for Frontline Professionals Scholarship Award will be presented to a student graduating from High School and is pursuing and enrolled in a recognized post-secondary education Institution in any one of the following Frontline Professional programs such as: Paramedicine, Police, Fire Fighter, Military, Nursing, Social Work or Correctional Officer. The student must be enrolled on a full-time/part-time basis as defined by the Institution. The Scholarship Award is in the amount of $500.00. Please se Mr. Wolf for applications.
Are you a current of former patient at the IWK Health Centre who is currently entering any year of post secondary studies? You may be elegible for the Robbie & Jean Shaw Scholarship. 
The Stacey Levitt Memorial Award was created in memory and celebration of Stacey's life by her family through Parachute. This annual high school student award encourages Canadian
youth to embody Stacey's qualities and ideals and Parachute's overarching goal of a long life lived to the fullest, while maintaining an approach that is rooted in risk management and injury prevention.
The Levitt family awards each year's selected recipient $2,500 in funding to help them live their life to the fullest. The award could be put towards an educational endeavour, engagement in sports, or investment in a travel experience – all pursuits that would have resonated with Stacey. Award recipients are expected to write a reflection on the impact of the funding on their life, due within one year of the distribution of funds. 
Each year, the Assumption Life Foundation gives out 6-7 bursaries of $1 500 to students who attain certain academic standards and who have financial needs.
To qualify for one of these bursaries, the applicant needs to be enrolled as a full-time student in a CEGEP or a post-secondary institution, such as college or university.
The applicant must also show an average of 70%. These scholarships are offered to Canadian citizens.

The application form for these bursaries must be submitted electronically between January 1st and April 30th of the current year for scholarships for the next Fall semester.
Pengrowth-Nova Scotia Energy Scholarship Program
Are you planning to enter university or Nova Scotia Community College (NSCC) for energy-related studies?
The Pengrowth-Nova Scotia Energy Scholarship Program helps students like you develop the skills and knowledge you need to become a leader in energy.
Applications for the Pengrowth-Nova Scotia Energy Scholarship close on May 4, 2018.
The Friends of Sable Island Society offers a $1,000 scholarship to promote learning and awareness about Canada's 43rd National Park.
__________________________________________________________________________________________________________
Money for School - Scholarships, Bursaries & Other Student Awards
_____________________________________________________________________
 Student Assistance Fact Sheet from the Department of Labour and Advanced Education.
http://www.novascotia.ca/studentassistance/highlights/StudAsst_ParentNews.pdf
CanLearn.ca is a government website that has wide variety of information very helpful to high school students heading off for post secondary training.
 Check back for monthy updates at Student Awards, a good place to find scholarships
Parents As Career Coaches information
Apprenticeship Information in Nova Scotia